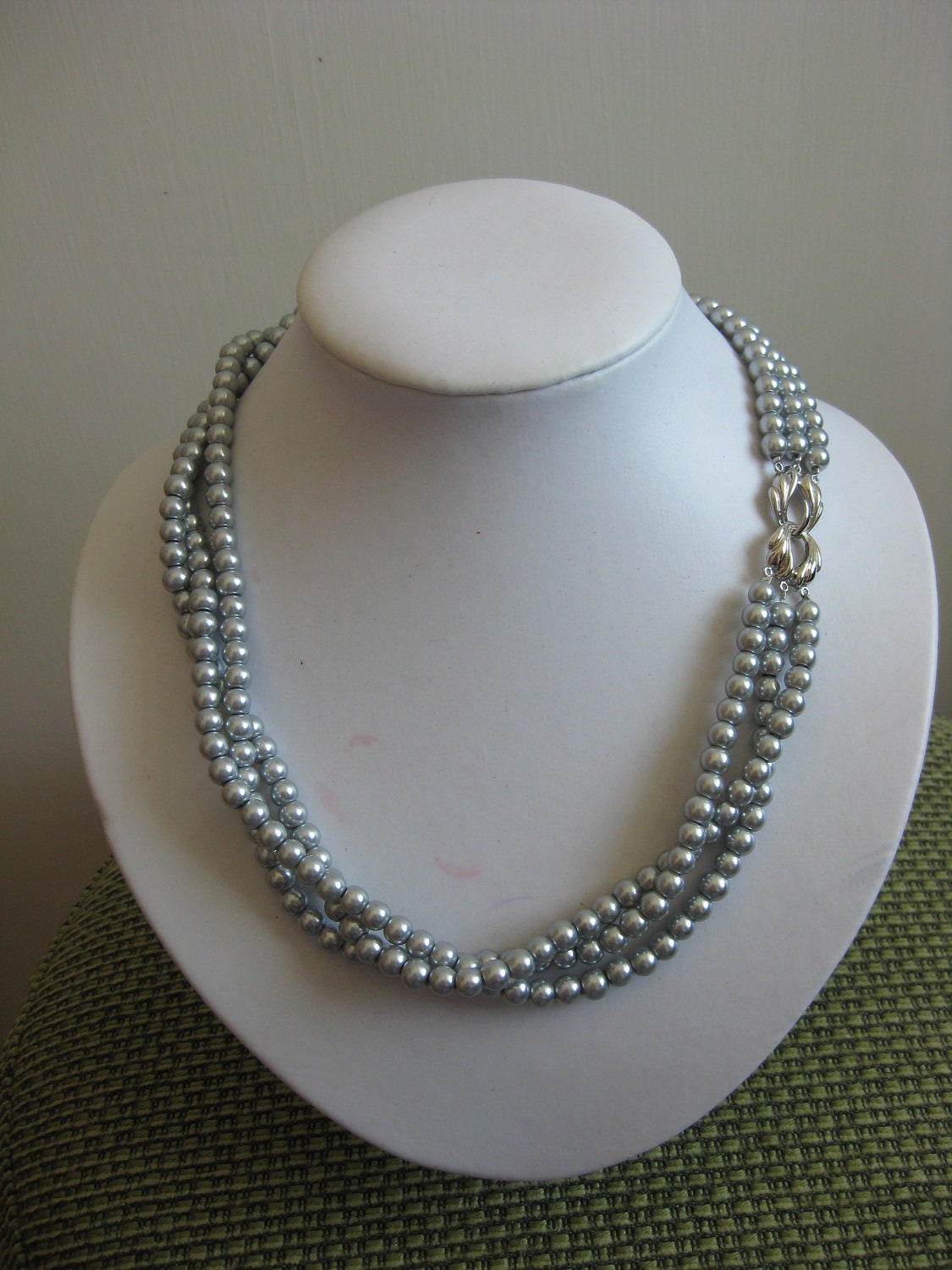 Every bride wants her wedding party to be looking good and fitting in with the elegant decor she has created for her wedding. I too want my wedding party to look good as well as myself. I wanted eclectic pieces that could be worn after the wedding as well so I checked out Laetitia Jewelry for pieces that work for my needs and my budget.
I received 3 different pieces from Laetitia Jewelry and I love them all.
The first is a 3 strand Necklace, Multi-Strand Necklace, Twisted Necklace, Wedding Jewelry, Bridal Jewelry that will work perfectly for me to wear at the East Coast wedding! The Necklaces

total length about 18" and hits nicely about the collar bone.
The necklace itself is mad of 6mm gray pearls. I love pearls for added elegance to an outfit. They offer a bit of class from an era not to far off that was full of icons who all had their string of pearls.
The
sterling silver clasp looks great with the grey pearls and will add a touch of silver to my ensemble perfect for my East Coast Colors!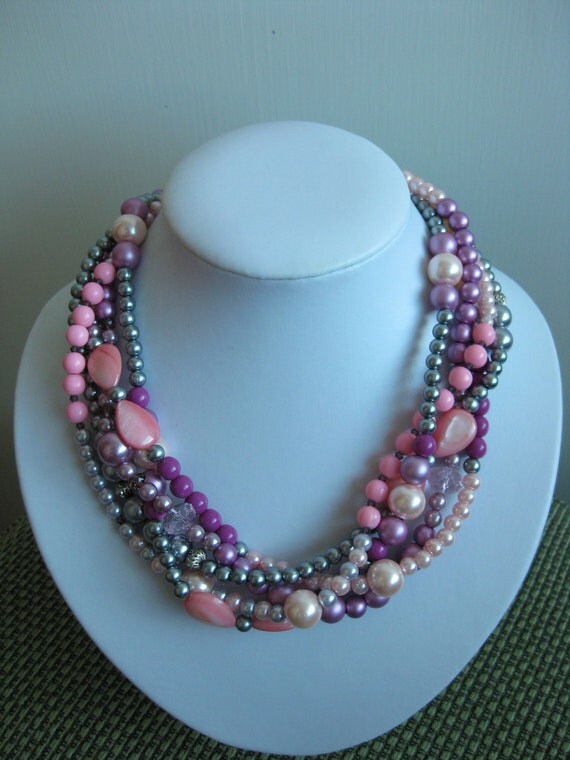 The necklace is about
17" with 2" extension in
length
. Made with
Pink Pearls,
Silver Pearls,
Crystals,
Glass Beads, and
Gemstone all strategically placed to look effortless in it's class.
My biggest dilemma now is who to give it to for them to wear at my West Coast Wedding!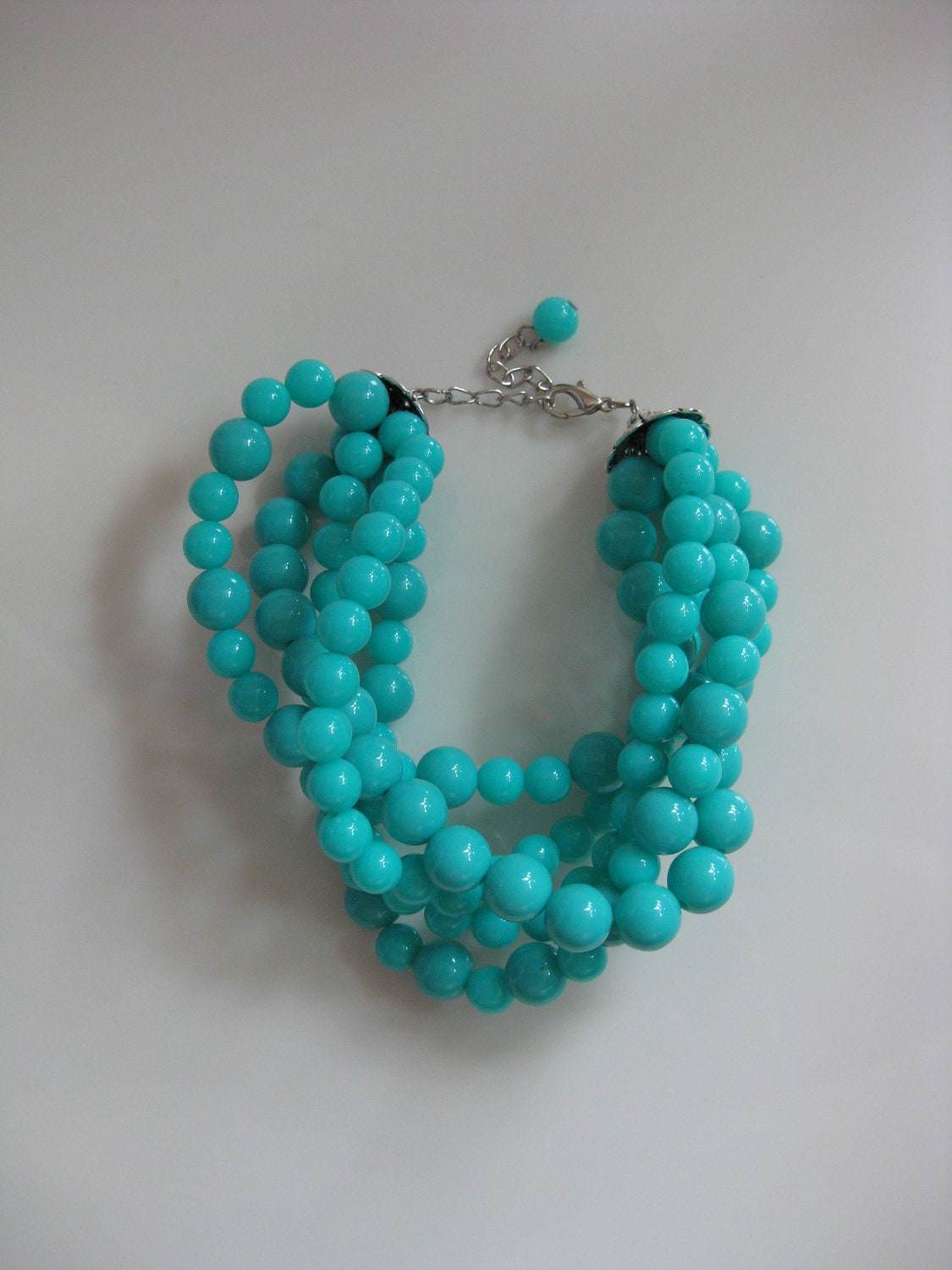 The third item is this Multi-Strand Bracelet Twisted Bracelet. This is a fun bracelet in a fun blueish hue. I love this for a reception dinner to add a bit of flare to a white or black dinner dress! It would also look awesome for jeans and a cute shirt and heels to have lunch! The Bracelet's
total length is about 8". It can be ordered in one of 3 color choices:
1. Green/ Chartreuse
2. Coral Red
3. Blue/
Turquoise
Blue
Naturally, I chose the Blue/
Turquoise
Blue. I love adding accessories to spruce up an outfit,
especially
when you are a busy mom who needs to be able to convert between day wear and outing wear quickly!
If you are interested in getting some pieces for yourself you can go to Laetitia Jewelry and order your own.